Founded in 1978 by the current owners, GI.MA is today renown in the field of the design and manufacture of machine tool equipment, specifically for the secure clamping of mechanical parts in lathes and machining centers.
Mr Carelli and Mr Piran, the founding partners, succeeded in combining industrial growth with commercial development and made GI.MA not only a leading manufacturer in their home country, Italy, but throughout the machine tool world.
Whilst having a huge range of standard products GI.MA have never strayed in their commitment to the right product for the customer and will produce custom designs in collaboration with the user.
The standard range includes:
Chuck Jaws:

Soft Jaws
Diamond Jaws
Hard Jaws
Bar Gripper Jaws

Box Jaws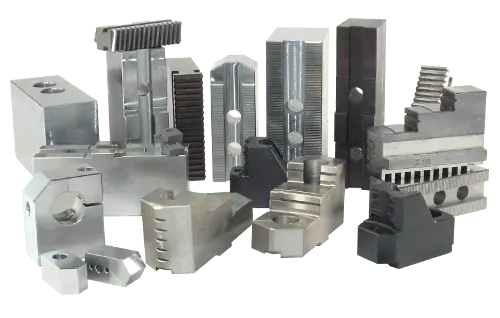 Precision design and manufacturer of machine tool equipment