Founded in the Czech Republic and experts in mechanical engineering, V-Tech specialise in the design and manufacture of mechanical components using subtractive machining processes. Their production capabilities are supported by an in-house design centre and the latest software and CNC machine tools.
As they say they of themselves:
"We consider it a job as well as our hobby and we want to share our passion for it with you."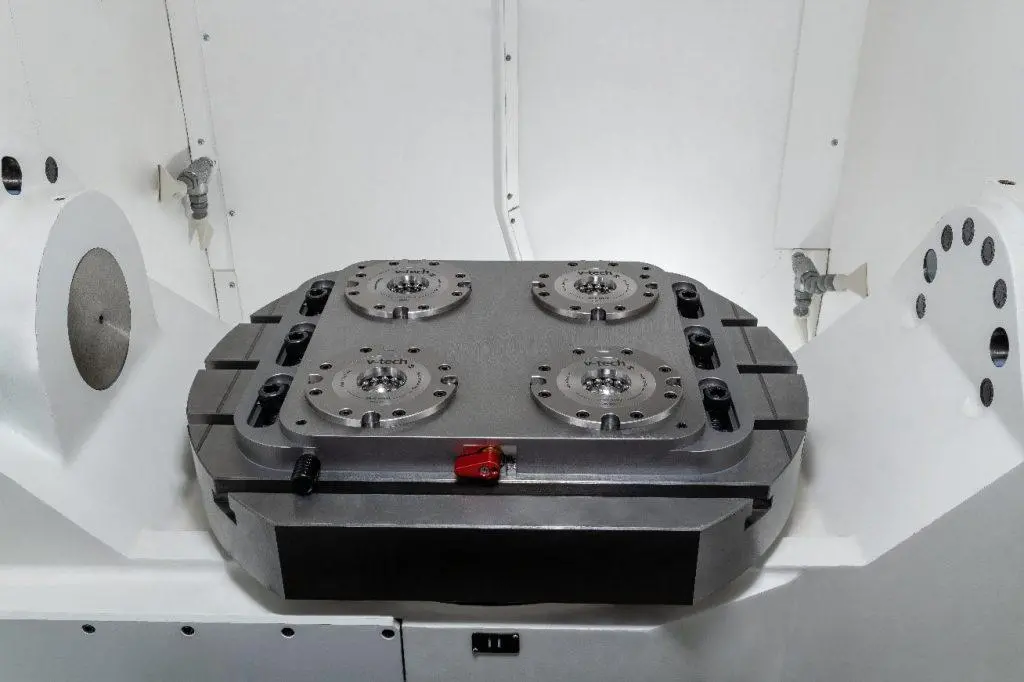 Their quick-change, pneumatic Zero Point system is the basic building block of the clamping portfolio and features the compact dimensions and high clamping force desirable for CNC machining centres.
V-Tech Zero Point will provide a radical reduction in the time taken to setup your workholding – up to 90% – and thereby improve productivity and reduce costs.