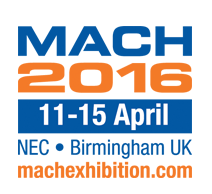 1st Machine Tool Accessories had a very successful time exhibiting at the MACH 2016 exhibition, and we extend out sincerest thanks to everyone who came to see us at the show. For those of you who weren't able to attend, or those who want to re-visit the products we had on display, please enjoy this short overview of some of our featured products.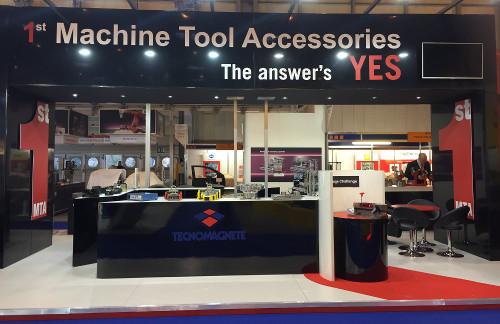 Tecnomagnete Magnetic Workholding
Shown for the first time at MACH 2016 was the new range of Italian-made products that incorporate permanent-electro magnets, designed for workholding on machine tools and for handling sheet, bar and other ferrous materials in warehouse and factories.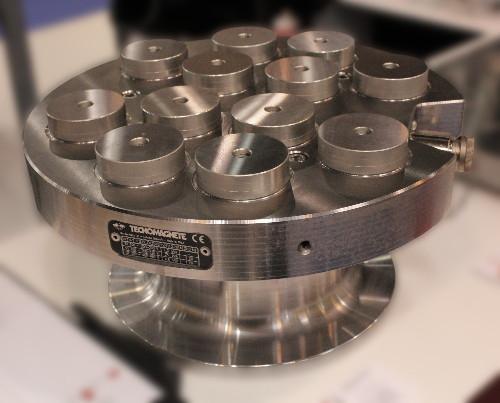 Items in the product range likely to be of particular interest include the MillTec Grip magnetic clamping system for 5th axis milling machines and machining centres. The low-profile, frameless clamps with double magnetic circuit allow uniform clamping between the workpiece and the magnetic surface and at the same time between the magnetic system and the machine table.
An example of the MillTec Grip was shown on our stand, and an active MillTec Grip on a 5th axis machine was in use on Romi's stand aiding in the machining of a scale model car.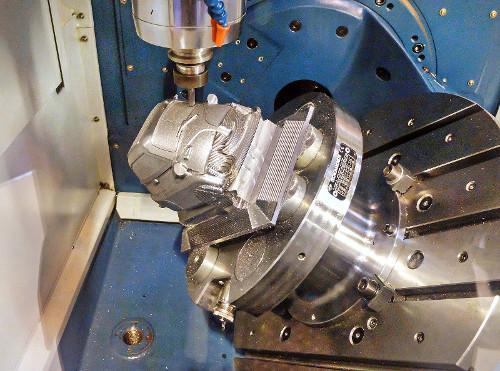 Worthy of special mention in the work handling section of the Tecnomagnete range is the patented MaxX range of manually controlled lifters, which contain high-energy magnets capable of lifting loads up to two tonnes. The monoblock body improves safety by avoiding the need for separate sections bolted together. The flux remains entirely within the body until the handle is pulled to activate the lower surface of the lifter. Any metal object near the sides does not lessen the magnetic force, resulting in secure handing.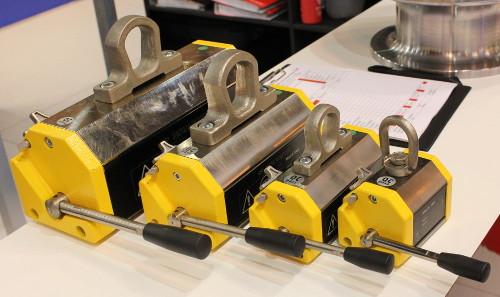 Iemca Bar Feeders
If your shop has a need to feed bars, 1st Machine Tool Accessories supplies bar feeders from Italy-based Iemca, the manufacturer of the world's most popular bar feeders. Having a huge range of bar feeders for any and all bar feeding needs, Iemca as supplied by 1st Machine Tool Accessories are the best choice.
The Boss 338-HD, as shown at the Citizen stand, is an automatic barfeeder able to machine bars from 3 to 38mm. It's ideal to work either with swiss type machines or with fixed headstock lathes. It's available to load bar lengths from 1 meter to 6 meters, and guarantees maximum reliability with no compromises. The attention to the smallest details, and over 20 years of history has driven to Boss line to set the market standard in every working application.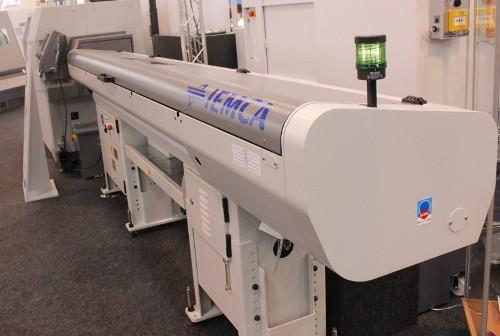 For smaller bar feeding needs, 1st MTA supplies the entire range of Iemca-made bar feeders.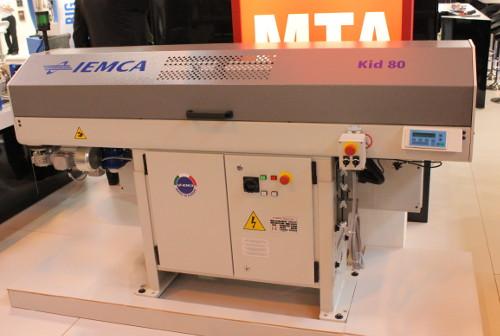 The Iemca Kid 80 is an automatic feeder for short bars suitable for all types of single-spindle lathes. Featuring outstanding versatility of application. The feeder can handle bar diameters from 5 to 80mm and lengths from just 80mm to a max length of 1615mm, providing this is compatible with the length of the lathe spindle or with use of a Rear Support Unit.
We supply the entire range of Iemca barfeeders so if either of these models don't suit your needs, please don't hesitate to contact us and we can inform you about the best model for your situation.
Kitagawa NC Rotary Tables
1st Machine Tool Accessories supplies a wide variety of 4th and 5th axis rotary tables manufactured by industry-leader Kitagawa.
For example Kitagawa's GT200 rotary table is a through-hole unit capable of withstanding high cutting loads. It features a 200mm diameter table and provides spindle rotations of up to 41.6rpm, for high speed indexing. It includes rigid body design to reduce deformation under heavy load.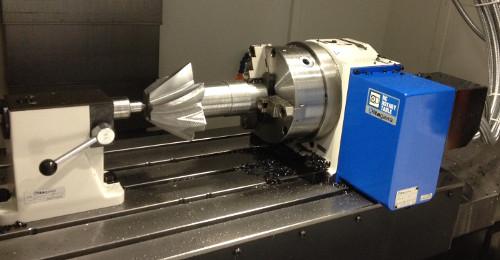 Available on its own or with a specialised controller for use with CNC machines that lack 4th axis functionality, the GT series of rotary tables represents the quality and commitment to excellence that Kitagawa strive for.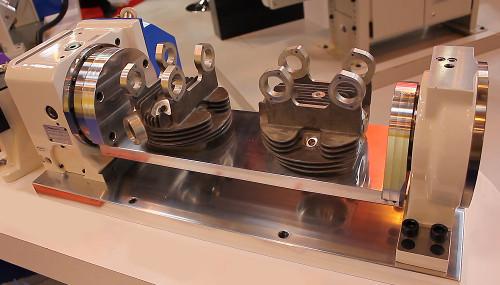 For added functionality, you can affix a rotary table to a trunnion bed and tail spindle, allowing greater flexibility to meet specific customer requirements. A trunnion allows simultaneous machining of multiple work pieces, with access to multiple faces, and excellent rigidity.
Chick Workholding Indexer Subsystem
Obtain the benefits of a horizontal CNC machine on a vertical CNC machine, by using CHICK's Indexer Subsystem package (ISS). Utilize the indexer you have and marry it to one of CHICK's Multi-Loks. The ISS gives you the ability to machine on multiple part sides with only one camping, therefore decreasing the cycle time and increasing accuracy of your part.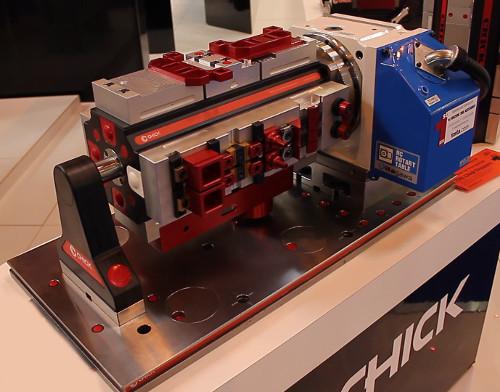 The Multi-Lok is essentially four Qwik-Loks mounted on each face of a square section column and uses the same snap on / snap off interface, so jaw sets and other accessories are interchangeable between Qwik-Lok and Multi-Lok / ISS systems.
Thanks to the Indexer Subsystem. access to three full faces of a workpiece is possible. After machining the first face of a component, you can index 90° and gain access to two further sides, decreasing total cycle time by reducing the need for additional set-ups.
If you have any questions or queries about any of the products highlighted in this e-mail, please don't hesitate to contact us on 01725 512 517 or enquiries@1mta.com.