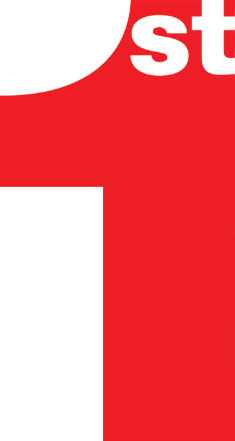 Machine Tool
Accessories
Workholding Specialists
19th April 2022
Plot a path to sustainability with Wogaard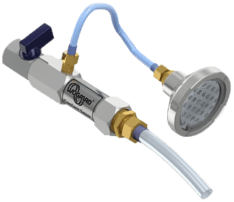 Sustainability is coming to the forefront for all of us in business and our personal lives.
Many important decisions going forward will have an impact on our environment, economy and society. Wogaard's product focus and design team has a clear vision to encompass all the elements and provide oil and coolant solutions that optimise manufacturing processes and make them more cost-effective and environmentally friendly.
"At Wogaard, we like to say that we are in the business of saving oil and coolant costs, the environment and improving health and safety; a lot of tick marks for any manufacturing business," says Jason Hutt, managing director of Wogaard. "We realise sustainability will have a significant impact on people, society and the environment. So, the manufacturing industry needs to work hard to reduce its effect on nature and climate."
Wogaard's flagship product, the "Coolant Saver", was designed with cost-saving being in mind, as it involved a solution to reclaim the good coolant from the swarf bin and return it to the machine for re-use.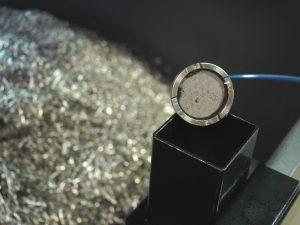 It has made a huge difference to so many businesses since its creation. It enables companies to save money by improving efficiency, protect the environment and reducing disposal costs by cutting down waste and keep their working area cleaner by diminishing the amount of mess left in the swarf bin. "Over the last decade we have assisted hundreds of businesses in reducing the environmental impact of their manufacturing activities," states Jason Hutt. "Of course, we want to support clients in making cost savings and improving their manufacturing processes,
But together we have a bigger mission, which is to become more sustainable to support the environment. With thousands of units supplied globally, saving millions of litres of coolant every day, along with a great customer base, we are proud that we are achieving this and are focused on designing more unique products with this in kind." However, spreading the message of sustainability is not always easy, as
Jason Hutt concludes. "We sometimes encounter negative mindsets when we talk to clients about sustainability. Therefore, we often find it more effective to highlight how much our products will save them in terms of money and resources first and then mention that these savings are also good for the environment."