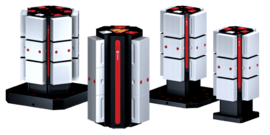 The Chick Workholding System 5 Multi-Lok is the perfect solution for increasing the productivity of your horizontal CNC machine. Providing the accessibility of three part sides, the Chick Multi-Lok will assist you in taking full advantage of your machine, decreasing cycle times whilst increasing the accuracy of your parts.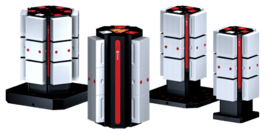 The Multi-Loks are flexible enough to suit any part or machine as they come in a variety of shapes and sizes:
4-Sided Multi-Lok:
This is the most versatile of the Multi-Lok products and grants your CNC machine access to three part sides, per station, increasing the accuracy of parts in minimal time.
6-Sided Multi-Lok:
Ordinarily used for high volume applications, this version provides the flexibility and versatility of six complete dual station workspaces, maximising the number of parts presented to the spindle.
The Double High Multi-Lok:
Essentially two Multi-Loks stacked on top of one another, increasing productivity by allowing twice as many parts to be in the machine at once, without using a machine twice the size.

12 or 16 Station Multi-Loks:
Speciality Multi-Loks can be designed to hold large parts without sacrificing the simplicity and flexibility of the System 5 product line. 12 or 16 Station Multi-Loks provide the flexibility of being able to hold either one large part over multiple stations or multiple average sized parts. Thanks to the innovative QwikChange jaw system, no time is wasted switching fixtures.